Minimalist fashion – Defined by ease and elegance. Find out what this trending new style is. And learn how you can become a master of minimalism in 3 simple steps.
"Keep it simple, silly"
You've probably heard of this classic principle more than once. And to put it quite simply (yeah, we did that on purpose!), that is what minimalist fashion is all about – Keeping it simple.
From Posh Spice (that's Victoria Beckham, for the fashion newbies) to Coco Chanel, minimalist clothing can be seen interleaved in the wardrobes of many fashion goddesses.
But what exactly is the meaning of minimalist style in simple (oops! we did it again!) words? De-clutter. Your outfit. Your look. Your closet. This includes all types of outfits – from humble jeans-and-tee to sexier ones like crop tops and skirts or mini dresses for women.
But how does one make, say, dresses for women, simple yet sexy? Isn't the whole point of putting on a one-piece dress to add matching jewellery, footwear, accessories, and makeup? Stripping down the party-wear-dress look isn't exactly the answer you're looking for. We get it.
But trust us, by the end of this read, you'll beg to differ. You're about to fall in love with minimalism.
How to Be a Minimalist
There are a few different ways that you can be a minimalist – a few areas that you can remove the fluff from. These might not seem too obvious at first, but once you go through the list below, you'll understand how easy it is to be a minimalist.
Be a Minimalist – Simple Colours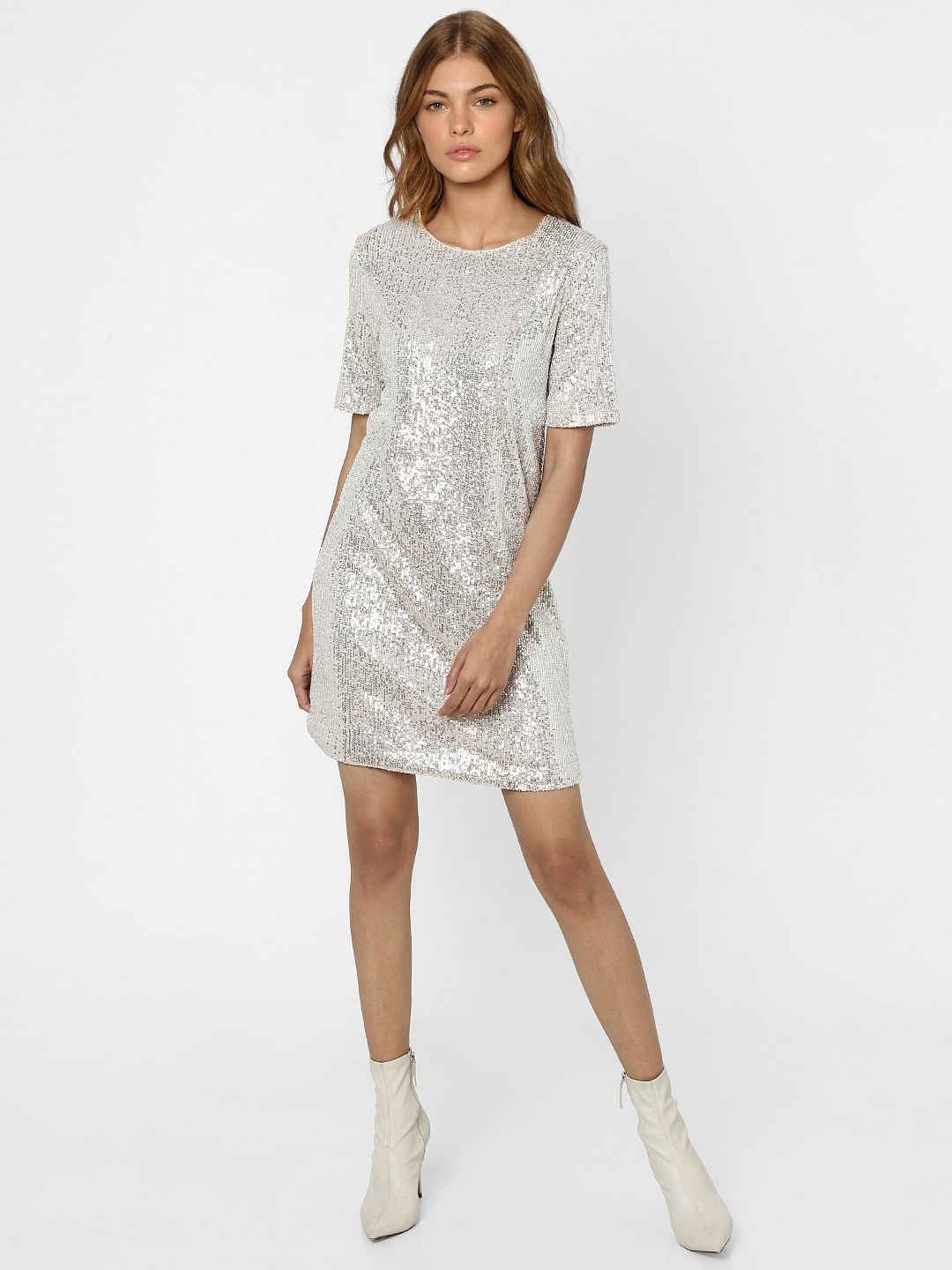 No, we're not talking monochromes. Simple does not have to equal boring. If that is the impression you are under when it comes to imagining how to be a minimalist, it's time to change that with some very stylish dresses for women.
Party wear dresses can be a minimalist version of women's dresses – as in the one shown above. As opposed to maximalist dresses, these dresses are easier on the eye in terms of their simplicity. Their style isn't too hard to decode. The wearer of such women's dresses won't ever be described as flamboyant – but would, most definitely, be called uber-stylish, nonetheless.
Be a Minimalist – Simple Silhouettes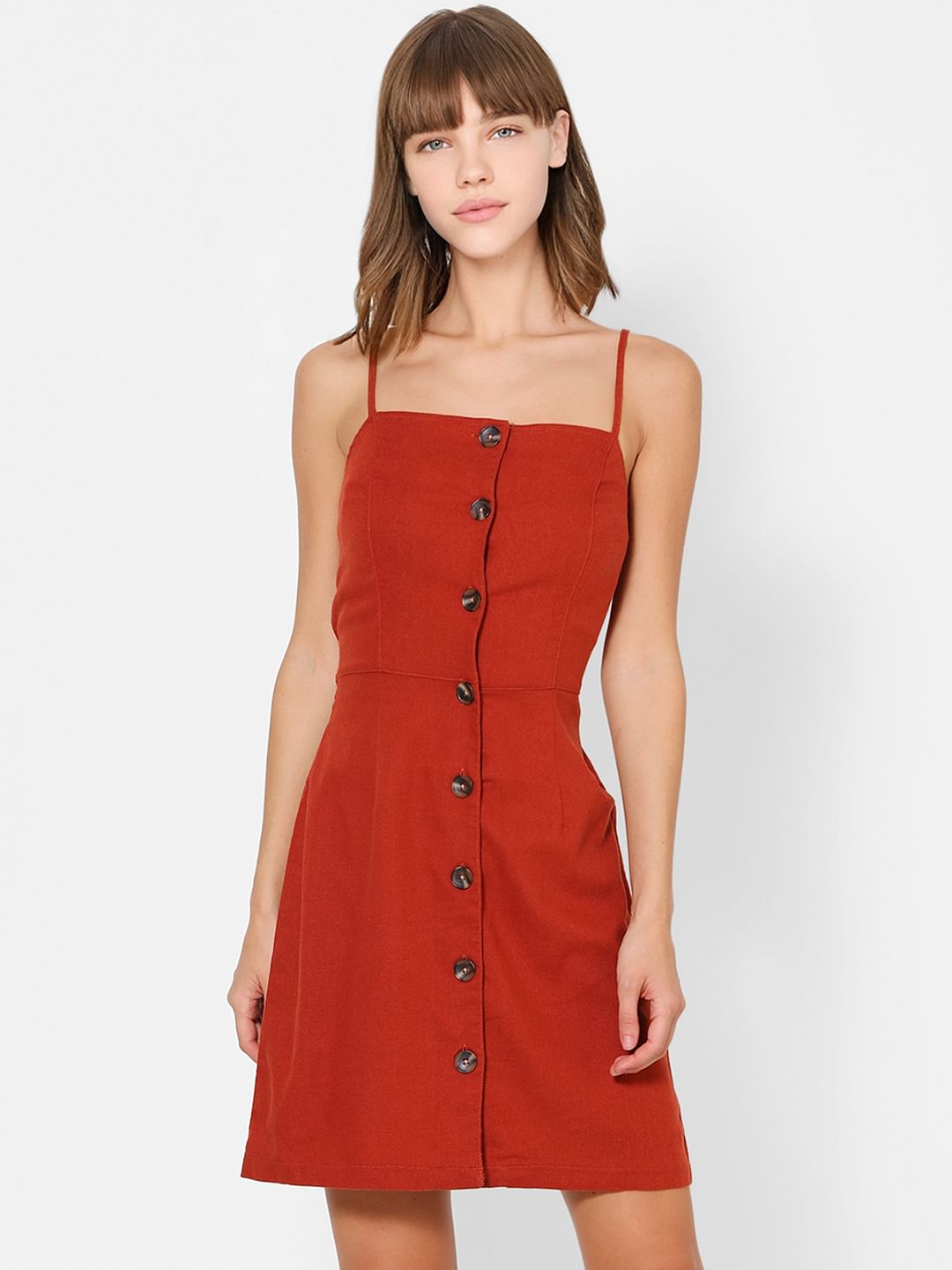 From chic brunches to fun lunches, days out can be made playful and convenient with stylish women's summer dresses having pleasing cut-outs and simple silhouettes.
Again, nothing too complex, easy to wear and to carry, minimalist clothing like simple summer dresses offer plenty of freedom of movement, soft and lightweight fabrics, and fashion-forward, trending outfits.
Features like button-downs, small embellishments, little cut-out details can still be considered as minimalism. What would be maximalist, or rather, not minimalist clothing, would be those outfits that have a lot going on – more decorative, highly embellished, allover printed or embroidered, or with silhouettes that are ever-changing in their form. Maximalist clothing has a lot more movement – like, say, a big, ballooning ballgown.
While maximalist clothing is still fun to wear, it exudes a very different kind of energy. More than being right or wrong, it is all about personal preference and what you feel like that day. Do you feel over the moon and want to shout it out to the world? Then go for maximalism. Want something a little quieter and more understated? Then minimalism is the backbone of your OOTD!
Be a Minimalist – Little To No Jewellery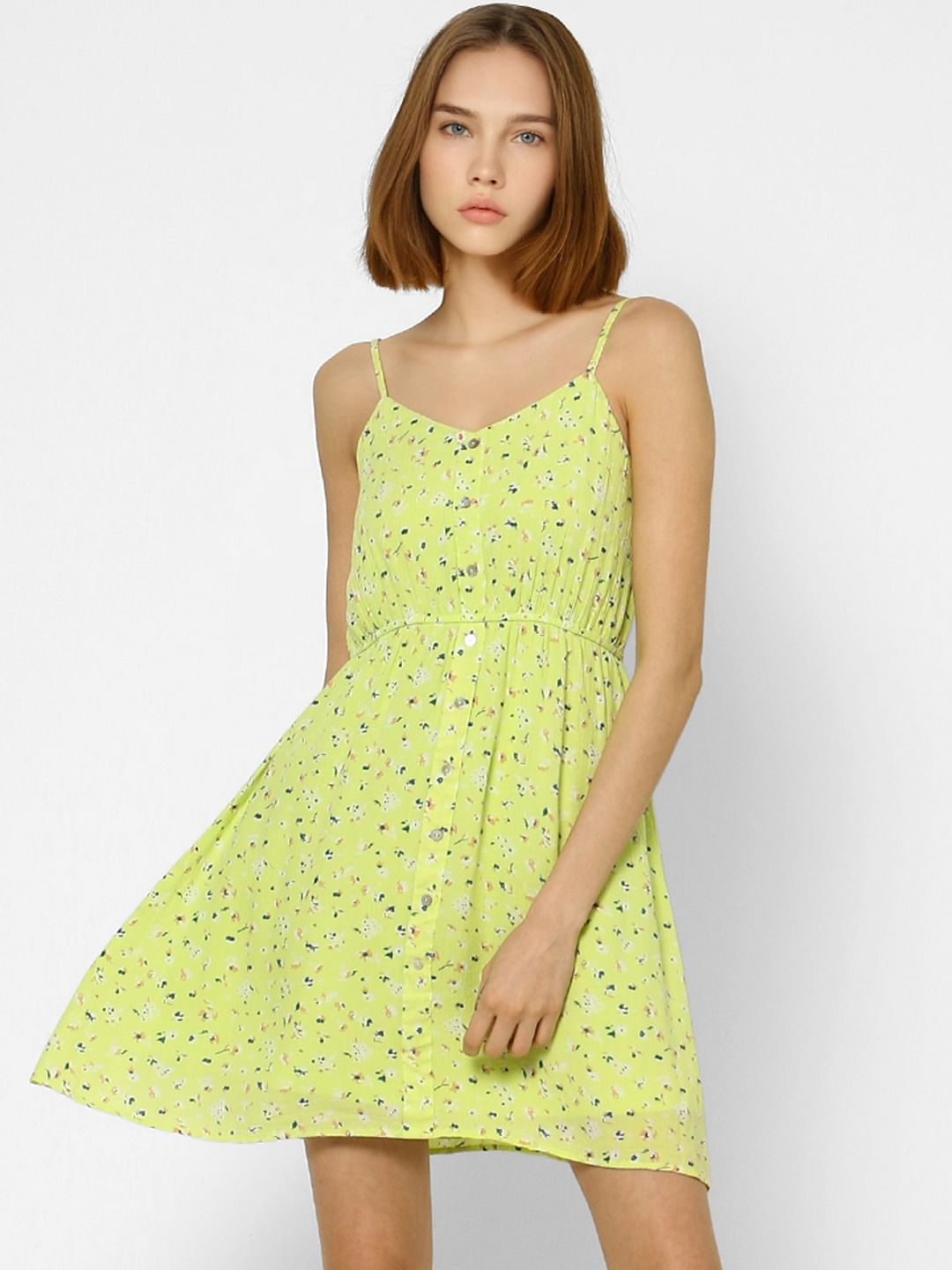 You don't necessarily need statement jewellery – big dangling earrings, a headpiece, necklaces, bracelets, or even watches (unless it's utility – like a smartwatch) – to make an outfit work. And by work, we mean the show-stopping kind.
You can very well keep your fashion to the bone and still be the best-dressed person in the room. If you're into that, on a few chosen days, read on to find out how to go about it.
Outfits like summer dresses for women, jumpsuits, etc, can stand alone – without the help of anything else. You just need to know which ones will make you feel confidently so.
A one-piece dress, like the one shown above, is fun enough to go along without the support of matching jewellery. In fact, a summer dress like this one is actually way better when left alone to do its own thing. Just slip into a comfy dress, or frock for women, pair it with plain white sneakers for a day on the lawn, or matching kitten heels or pumps for those who prefer added height, and you're good to go!
Read the latest News Article Here: Elite Cocoa