That is great that you go on an unforgettable journey to sunny beaches, palm trees, and a sea of ​​entertainment. We will suggest to you the places to visit by your rental SUV for a big team or a compact car just for two. Plan your route, arrange the night stops, and preorder a vehicle to have the most remarkable trip in your life! 
San Francisco Bay Area 
Visitors fall in love with the scenery and stunning views of the city. San Francisco area is 75 thousand square miles. To see everything, we suggest you rent a car in California. You have heard of the Golden Gate Bridge, a picturesque row of victorian houses, Little Italy on the northern beach, right? You will explore those and many other landmarks. The charm of the city streets, historic neighborhoods, restaurants, and cafes will enjoy you. Then, cross the Golden Gate Bridge to get to Sausalito's charming waterfront in Marin County. That is a favorite tourist destination, plus getting there by ferry is half the fun.
Los Angeles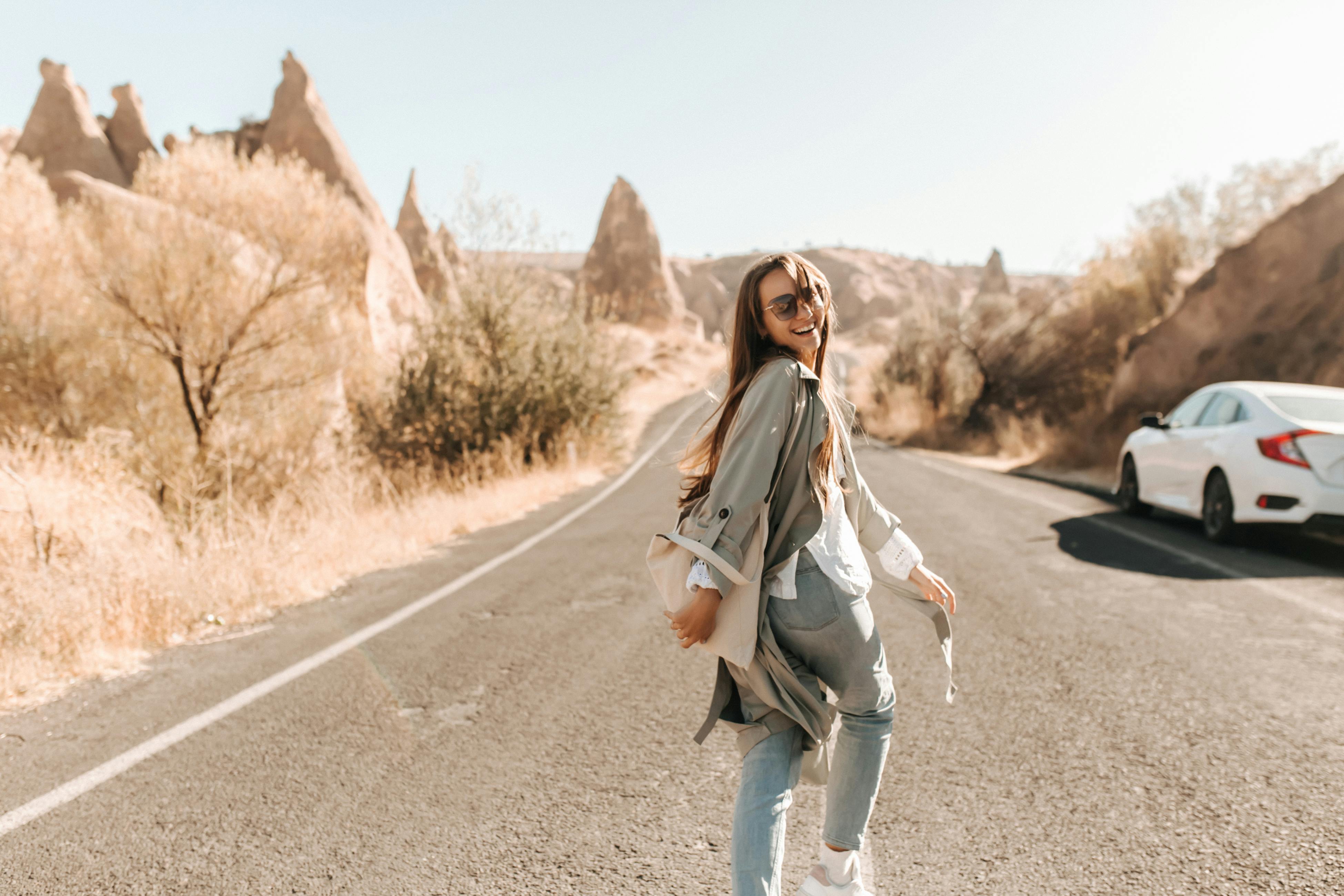 Indeed, an enormous city that is not possible to embrace at once. We are sure that you will return again and again to do that! There are Hollywood, famous Beverly Hills, Rodeo Drive, and many other things. Your kids will be impressed by Disneyland. Then, you can take a walk in Huntington Botanical Gardens, filled with 12 colorful gardens covering 120 acres, including the Shakespeare Garden and a Chinese-themed garden with pagodas. Let's talk about transportation. Locals use taxis or own cars. There is public transportation, but that limits you and makes you follow its schedule. Much cheaper is to use car rental services and choose the wheels that will match all your needs. We want to give a small tip, print out, or purchase printed maps. It can be handy because local GPS Navi can get low. In any case, it will make your driving in such a big LA more comfortable.
Palm Springs
Welcome to the capital of golf! Palm Springs is filled with a variety of entertainment, so that is hard to find a better place to relax in the entire California region. The main adventure waits for you 140 miles east of Los Angeles. Contact a mid-size SUV rental in Palm Springs and navigate from the west via Interstate 10 and Hwy 62 (Twentynine Palms Highway) to Joshua Tree National Park. There are different heights in that area full of yuccas. Tourists can stay in one of nine established campsites. Then, enjoy nature. Take walks through hidden value, Indian Cove, and Cholla Cactus Garden. On the stones, you can see pictures of the Cahuilla Indians. They were inhabitants of this region in ancient times. 
Another great option is to see the city of Palm Springs from above is to take a ride on the air tram, the Aerial Tramway. It departs from Valley Station, which is located 10 km northwest of Palm Springs, and rises to a height of 1790 meters in 10 minutes! Make photos and memories! 
San Diego
That is one of the most popular cities for a beach holiday. It is famous for its sights and picturesque natural landscapes. Visitors note that the city harmoniously combines history and modern traditions. First, come to see the history of San Diego begins with this quarter named the old town. Previously it was inhabited by the Spaniards. The city was expanding towards the ocean, so this area is remote and not as popular as it used to be. The Old Town is a historical park that tells a story and takes tourists back in time. Second, attend the Anthropological Museum in San Diego. Its exhibition will impress you because it is the result of the hard work of many generations. The museum's collection includes 100,000 ethnographic treasures, more than 30,000 books, and 25,000 photos. The museum possesses the most extensive collection of artifacts.
As the oldest city in the state, San Diego has many historical attractions. For example, the Mission San Diego was the original birthplace of Christianity in California.
Yosemite National Park
The Sierra Nevada mountains in California gave the USA one of the wonders of this country. Yosemite National Park is UNESCO World Heritage Site. The most famous and oldest national park gained fame far beyond the borders of the United States. A rental SUV will be a helping hand to come there because it is spacious for your passengers and baggage. You can retreat there. This vast wilderness of 1,200 square miles has 4,970 miles of hiking trails. Take a walk or ride a bike. See Yosemite Falls, a dramatic waterfall over 2,000 feet tall, and Half Dome, an iconic granite mountain. However, every corner is gorgeous, from the vast grasslands and crystal clear streams to the giant sequoia trees. The park has incredible biodiversity, with over 400 different animal species.
You will have a great trip to California, despite the chosen locations. Follow the ideas and create the itinerary of your dream. Don't forget to arrange in advance the stops and car. Good luck!